Arsh Chahal | Saturday, August 17, 2013 |
racing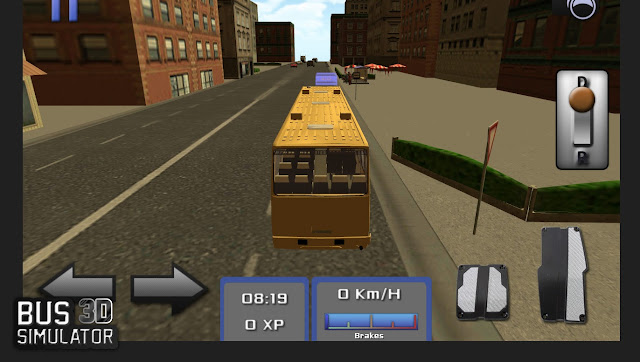 Description:Do you like driving big vehicles? Then you have to try this Bus Driving game! Smooth controls, realistic vehicle physics and challenging gameplay. Try to be the best Bus Driver on the planet with the online ranking features and achievements. Bus Simulator 3D is the first free bus game for Android! Bus parking is nothing, try out the bus simulator! The best between the Bus Games! Features: -Realistic bus physics -Traffic cars system -Different buses to drive -Locations of any kind: city, countryside, mountain, desert and snow -Realistic damage -Tilinting, buttons and steering wheel controls. -Interior Camera -Cool and smooth graphics -Challenge your friends with online rankings -More levels coming every week!
Download:
Bus Simulator 3D [Size:35MB]
CATEGORIES :

POPULAR APPS:
Need for Speed™ No Limits Get supercharged with adrenaline in the newest white-knuckle edition of the Need for Speed series. Tune your ...

What's New: v1.0.50 Update today and feel the SPEED like never before! New enhancements include: • Compatib...

Description Five years ago, Carl Johnson escaped from the pressures of life in Los Santos, San Andreas, a ci...